Why Sell with Me?
In this ever-changing Atlanta area market, there are many variables that can affect the value of your real estate investment. I consider the relationship between myself and the seller as one of the most important aspects in the transaction.  We must work together as partners in order to effectively market and thereby sell your home.
So you'd be smart to ask, "Why should I sell with you?"
The best way for me to answer that is in a Personal Consultation meeting. I will meet you at your home, explain how I work with clients, and give you an initial idea of what to expect in terms of selling price and timing. This meeting will give us an opportunity to get to know each other; for me to explain my skills and experience; and for you to ask questions and see if there is a good fit. There is absolutely no obligation to proceed.
In the meantime, here are a few examples of other things to consider when putting your house on the market:
Preparing the exterior and interior. This is of the utmost importance in the sale of your home. Potential buyers tend to make assumptions about the interior based on the exterior condition. Power washing your home and grooming the landscaping are just a few items that can enhance the curb appeal and create traffic. Once inside,  de-cluttering and purging your home of personal belongings, photos and excess furniture helps to create a more inviting environment.  A fresh coat of paint and tending to any minor repairs will help to make the buyers experience a good one.
Setting a competitive price. This is an important factor as well. You have the best opportunity of selling your home at its highest price during the initial stage of listing the property.
Choosing an effective marketing strategy. The object is to get your home viewed by as many qualified buyers as possible. Allow me to create a marketing strategy tailored specifically for you and your home. I assure you every attention to detail will be made.
Making your home readily available to show. This is your part. Being flexible with the showing times and keeping the home in the best possible condition helps me to navigate the potential sale of your home.
Closing the sale. I will use my understanding of the art of negotiation to bring you the best qualified buyer, at the best price for a successful contract.
Remember you want your house to sell quickly and for the highest price possible.  Cooperation is the key to successfully achieving our goal to sell your property for the value you wish to receive or better.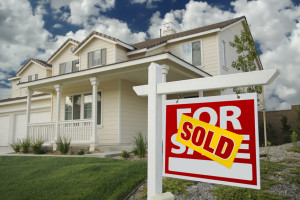 To find out more about why you should sell with me, please submit the form below or call or email me to schedule a Personal Consultation.